Scuff Stuff® is the ideal paint prep product because it combines a cleaning and scuffing agent in one, it has superior workability. In side-by-side bumper cover trials, using the same amount of material, Scuff Stuff outperformed the competition by 60%. The technician was able to clean and scuff more than double the surface area with Scuff Stuff vs. the leading competitors.
Scuff Stuff® is a high-performance scuffing agent that enhances paint adhesion by ensuring cleanliness and consistent surface profiling.
As an industry trusted product for cleaning and abrading plastic bumpers as well as preparing blend and hard-to-reach areas, Scuff Stuff offers superior workability and rinses off easily and cleanly with water.
Ensures paint adhesion in blend and hard-to-reach areas
Promotes even surface flattening for better adhesion
Helps prep plastic bumpers
Does not cause scratch-swelling in blend areas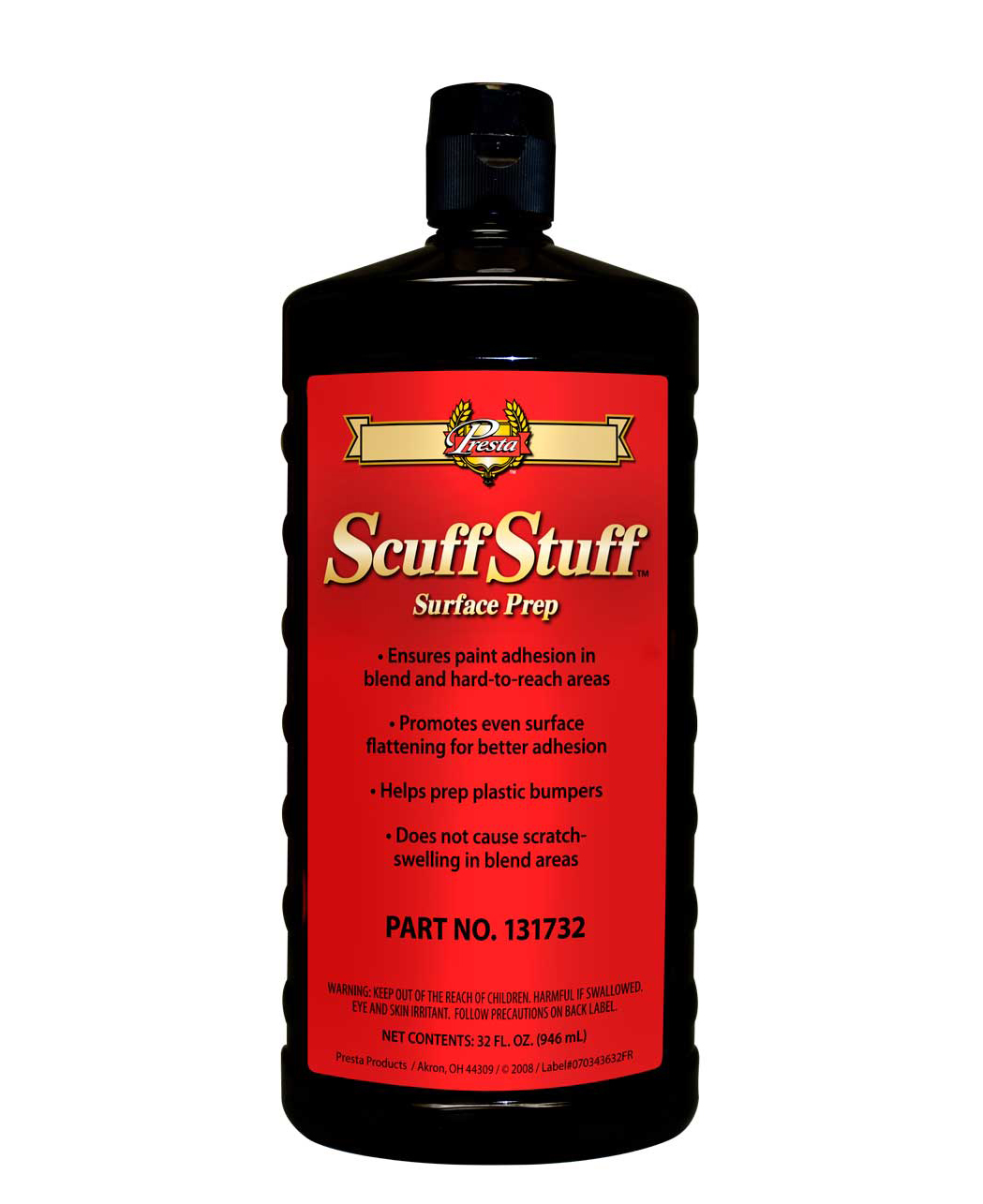 SKU: 131732 – Scuff Stuff Surface Prep, Gal
SKU: 131702 – Scuff Stuff Surface Prep, 3 kg Tub
See your local jobber for pricing.