Fast Dry Rubberized Undercoat (BUF)
Superior, fast dry paintable rubber undercoating that provides excellent abrasion protection, sound deadening and corrosion protection.
BUF 28.1 fl oz Can
BUF1 1-Gal Can
BUF5 5-Gal Pail
Ultimate Rust Preventative Coating (DOM)
Kills rust and permanently seals out moisture & corrosion.
DOM16Q 1-Qt Can
OEM Rubberized Undercoat Super Protector (BUR)
Hi Build rubber undercoating & rocker panel coating. Abrasion & chip protection, sound deadening, & corrosion resistance.
BUR 28.1 fl oz
BUR1 1-Gal Can
BUR5 5-Gal Pail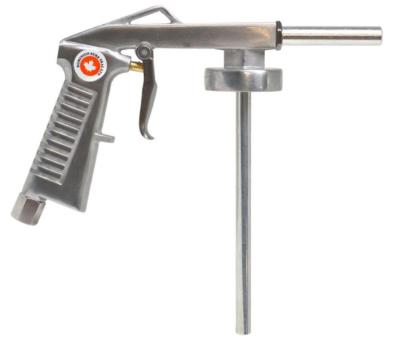 Shutz Siphon Gun for Undercoating (BUPAPL)
For use applying Gator Guard, Undercoatings, Gravel Guard etc.
Black Rubberized Undercoat (SUR)
A rubber enhanced asphaltic undercoating that remains flexible when dry to resist chipping. High build, excellent chip protection and sound deadening, remains flexible but not tacky like SUP20. Not paintable.
SUR 19.4 fl oz

See your local jobber for pricing.